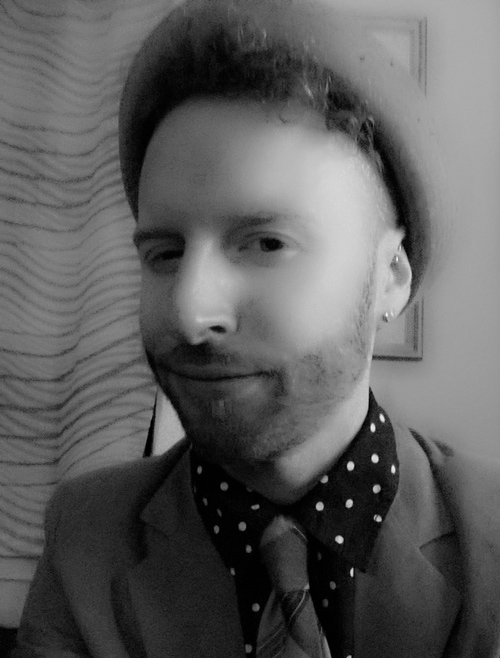 Zach Pearl is a writer, graphic artist and educator.

American-born and raised in the heart of the Midwest, Zach has been living in Toronto, Canada since 2010. He currently works as an instructor in Graphic Design and Integrated Media at the Ontario College of Art and Design (OCAD U). He is also co-founder and Managing Editor of KAPSULA, a digital publication for critical and experimental arts writing, and sits on the editorial board of Mechademia—a biannual peer-reviewed journal focusing on Asian popular cultures. For the past three years, Zach served as the Artistic Director of Subtle Technologies—an annual festival showcasing new ideas and objects at the nexus of art, science and technology.

Zach is classically trained in drawing, painting and fabrication, and holds a BFA with honours in Graphic Design & Illustration from the Minneapolis College of Art & Design. He completed an MFA in Criticism and Curatorial Practice from OCAD U in 2012. For nearly a decade, Zach worked as an independent curator and programming coordinator specializing in interactive media, contemporary video art and experiential learning. He has completed public projects for several major Canadian art instituions such as the Art Gallery of Ontario, the Textile Museum of Canada, the Gladstone Hotel, Vtape and Eastern Edge in St. John's, Newfoundland. Before moving to Canada in 2010, Zach spent five years in the public programs department for the Minneapolis Institute of Arts, and three years as the Assistant Coordinator for the Susan Hensel Gallery.

Since the summer of 2017, Zach has cut back on curatorial and administrative work to return to his roots as a creative writer and complete a PhD in English at the University of Waterloo. Currently, he's focusing on publishing new poetry and speculative fiction, and is working on a collection of essays contemplating the future of art in the age of automation. His poetry has appeared in Vallum Magazine, based out of Montreal. His academic writings have been distributed by Art and Education, a joint venture between Artforum and e-flux, and Point Five Magazine. He has also contributed exhibition essays and blog posts to several artist-run centres and galleries.